BHOPAL: Annoyed by "delay" in loan disbursement to street vendors under a government program, community leader of a community in
Madhya Pradesh
ordered the dump in front of the city's banks. The incident occurred in the town of Begumganj, Raisen district, about 80 km from the district headquarters.
No sooner had the banks opened on Monday than the plumbing workers who had gathered outside entered the offices to dispose of rubbish. In some branches that they could not enter, they dumped the rubbish at the gates of public and private banks. "For a loan of Rs 10,000, street vendors are forced to tour banks. We had a target of 1,800 beneficiaries for lending under Prime Minister Swayam Nidhi Yojana. So far, barely 30% of the target has been achieved. We have written to the banks in the past, but to no avail. We are under pressure from seniors to disburse loans and so we have taken this measure. The rubbish was removed as soon as bank officials agreed that the loan would be paid out quickly, "Dheeraj Sharma told TOI.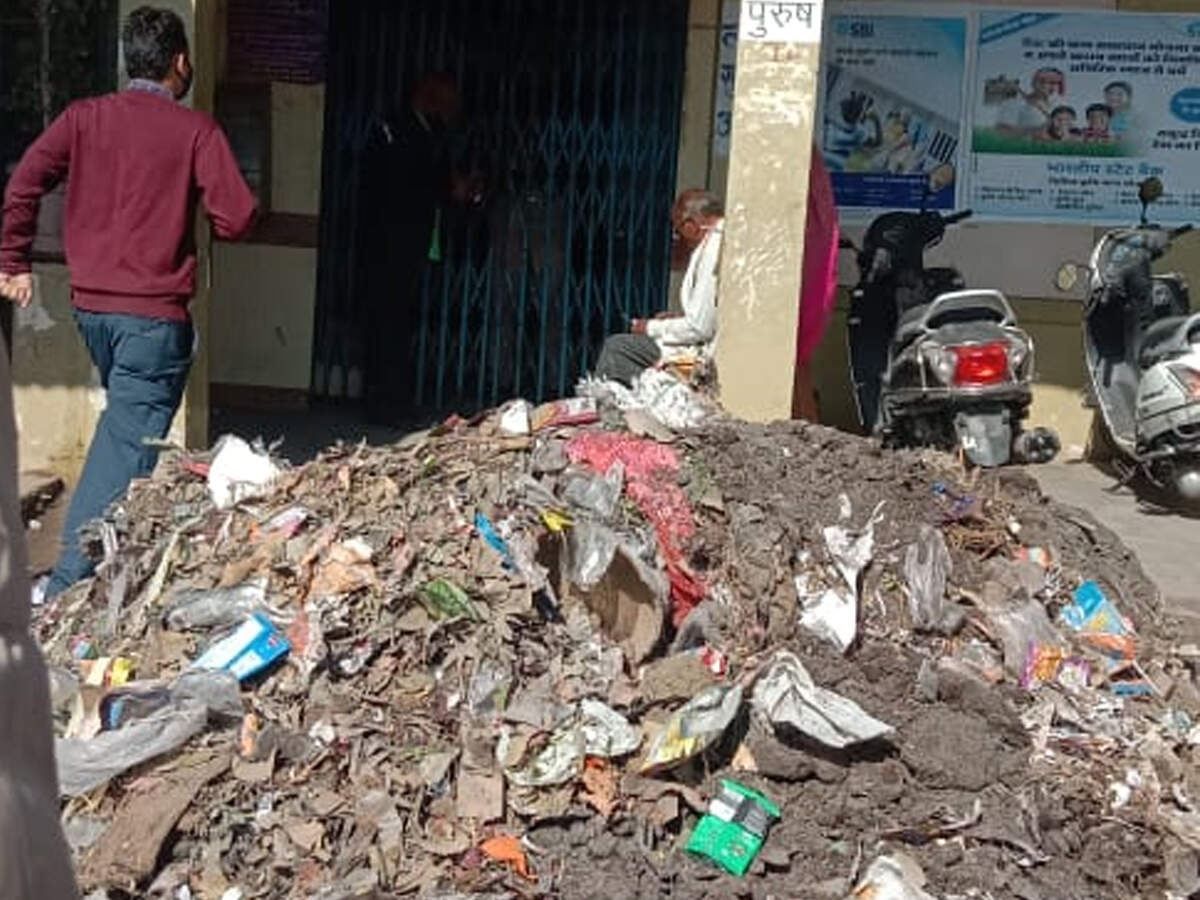 "The rubbish was only dumped for a while and soon removed again after the banks had given assurance. If the banks do not pay out the loans according to the guidelines, further action will be taken, "he added.
Meanwhile, bank officials claim they disbursed loans in accordance with requests made. Applications received late will be processed. "The rubbish stayed at the gate of our branch for about an hour before it was removed. Our guards did not let the civil workers into the branch. We used to have a target of 330 cases, of which loans were disbursed to 332 cases. It was later revised in December and 350 more were added. Of these 350, only 27 applicants came with their KYC documents. How can we pay out loans unless we get the KYC documents and check the CIBIL score? "Pratap Singh, SBI Branch Manager, Begumganj, told TOI.
In the case of the Central Bank of India, Begumganj branch, the civilian workers had managed to break into the bank and also tossed rubbish into the branch. "It was only after 2 hours that we informed the tax officials, including subdivision judge Tehsildar, that the garbage had been removed from our premises," said Chandra Prakash Verma, CBI branch manager, Begumganj branch. "We had disbursed 205 such loans. But the overall target was revised to 700 in December, so we have 495 more cases. By contrast, only 123 applications have been received so far, "said Verma.